Our team of experienced, knowledgeable, FAA-licensed experts is committed to your satisfaction and ready to help equip and empower you with the UAV solutions you need to succeed.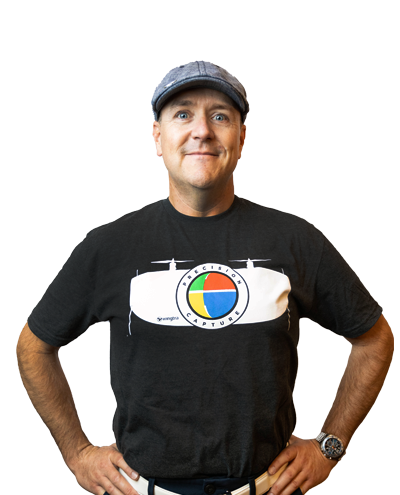 The son of a Professional Land Surveyor, Tyler Pence has 25 years of experience in and a deep passion for the geospatial industry. He joined Precision in 2014 and currently serves as Sales Manager, with past roles for the company including sales and technical support for surveying, scanning, and public safety technologies. Tyler is licensed as a Professional Land Surveyor (PLS) in the State of Kentucky, and brings particular expertise in boundary surveying, AutoCAD, and site design and development.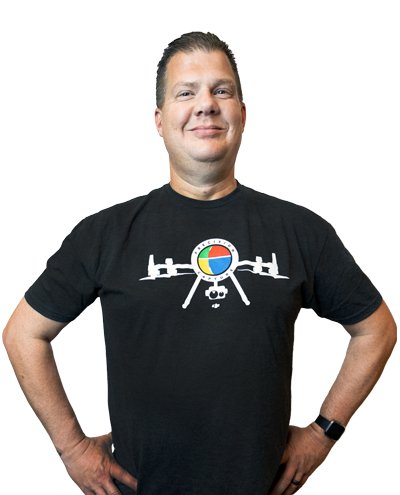 A valued member of the Precision team since 2011, Eric Muncy brings extensive background and expertise acquired through more than 25 years serving in the Geospatial field. His current role at Precision encompasses sales and business development and technical support for Mapping & GIS, UAV (drone), and other emerging technologies and applications. Eric earned his B.S. in Geography with a concentration in Environmental Analysis from the University of Louisville.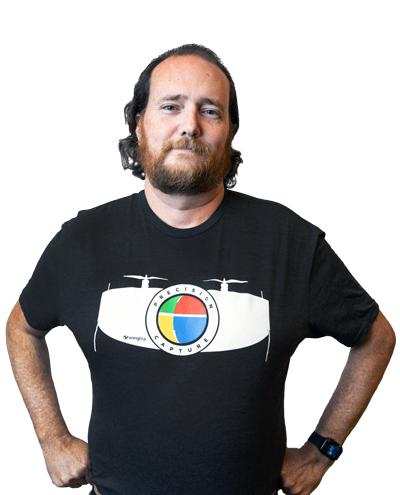 Daniel Shearon joined Precision Capture in 2014 after nearly 20 years' experience in the land surveying industry. In addition, he offers experience and expertise in software, workflow, and post processing of data, as well as in a variety of 3D laser scanning applications including LiDAR. Daniel has served in a variety of technical and business development roles at Precision, and currently focuses on aerial and mobile LiDAR operations & data capture, workflow analysis & optimization, and aerial and mobile LiDAR support and training.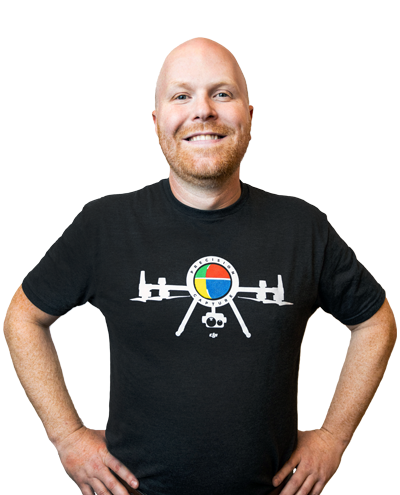 Nic Braune possesses over 5 years' industry experience, and has served as Precision Capture's Technical Training & Support Specialist for over 4 years. His specialty focus is on GIS & mapping workflows, aerial mapping & surveying technologies, aerial inspection workflows, and 3D laser scanning and measurement. Nic earned his B.A. in Geoscience with a Minor in Geology at Indiana University, and holds an FAA Part 107 license as a Remote Pilot for professional sUAS (drone) operations.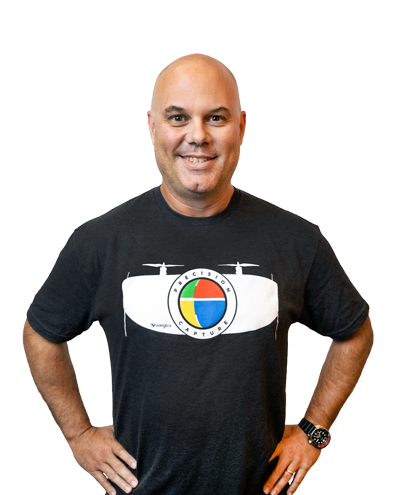 Andy Short became a member of the Precision Capture team in early 2020, bringing with him over 20 years of military aviation experience including military, civilian, and UAS airspace coordination. He currently provides technical & operational support and specialized training in drone flight planning, mission execution, data capture, software optimization, and post processing for UAS applications. Licensed as an FAA-Part 107 Remote (drone) Pilot, Andy possesses 2 years of experience in UAS mapping focused on photogrammetry and aerial LiDAR technologies.
Reach out to us with your questions.